Arts Party 2019 is coming soon!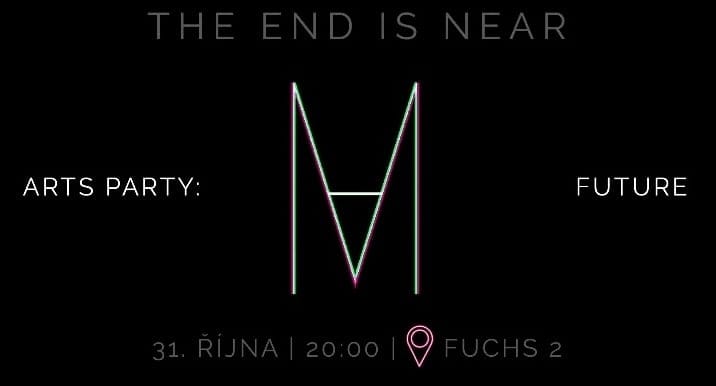 Our second grade students of the bachelor programme are traditionally throwing a welcome party for our freshmen! This year's theme is "FUTURE", so put on a costume and come join us for an #artspocalypse.
Date: 31st of October 2019
Adress: Fuchs2, Ostrov Štvanice 1125, Praha 7
Timetable:
19:30 Opening
20:15 Welcome speech: doc. Ing. Jiří Patočka, CSc., Mgr. Mario Kubaš, Ph. D.
20:45 Mala Ruckus
22:15 Hello Marcel
23:15 Awarding the best costume
23:30 Bratři
0:45 Kaa Glo
2:15 Malyma & Pablopronto
For more informations, please, visit FB event page here.
We will see you there!